De Losa Property Inspections has been providing buyers, sellers, real estate agents, and investors with commercial & residential property inspections as well as termite, pool & spa inspection services for several years throughout the valley. DPI inspectors understand that purchasing a property is a very important decision and possibly one of the biggest investments in a lifetime. Let us help provide the peace of mind knowing that all DPI inspectors handle every inspection as if it were our own. Rest assured, we leave no stone unturned during our thorough property inspection process, most often exceeding the standards of practice for professional practice set forth by the Arizona State Board of Technical Registration.
Scott, the owner of De Losa Property Inspections, has lived in Phoenix, AZ for over 25 years and has built his business around multiple generations of experienced and highly successful home builders.  His family has been in the building and remodeling trade for decades and Scott grew up helping his family build countless custom homes. Along the way learning all the ins and outs of every aspect involved with building a solid structure starting with excavation to pouring the foundation, framing, plumbing, electrical, roofing and everything else in between.  As you can imagine, having this vast amount of construction knowledge is extremely useful when it comes to performing in-depth inspections.
With DPI inspectors, expect a detailed report with several photos, 360 photos, video clips, and detailed descriptions covering all aspects of your property (Highlighting the positives as well as the negatives). We are also available to answer any questions you may have before, during, or after the inspection of your property is completed (Check out our clients' feedback).
Give us a call (480) 550-1327 or request an inspection online. We guarantee the best customer service experience and most thorough property inspection/report you can receive in the industry.
We welcome the opportunity to personally serve you with all your home inspection needs and would like to assure you of our dedication and 110% attention on all inspections.
Call or Text
480-550-1327
Why You Need a Home Inspection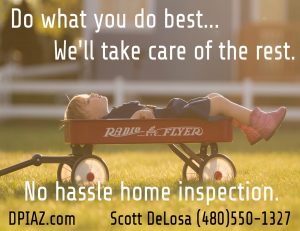 Getting ready to buy a home in the Phoenix area – that's great! Home ownership is an exciting opportunity. One of the most important steps of the entire process is a home inspection. Including a Phoenix home inspection as part of your offer is a smart move, for a variety of reasons... more »
Top 5 Things to Watch Out for When Buying a Home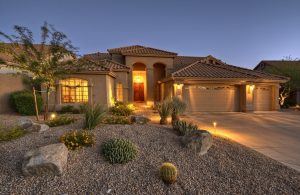 Once you have settled on a specific home and plan to make an offer, it will be easy to feel like the journey is over. You still need to have a home inspection in Arizona, to make sure there are no surprises lurking out of sight... more »